Mint
With its distinctive, aesthetically pleasing shape, the Mint easy chair is a jewel in any décor, whichever way you view it. The special design of the backrest lets through borrowed light – a feature that makes it an excellent choice for corridors, for example. The seat height of the easy chair is 46 cm, making it easy to sit down on and get up from. The armrests also extend all the way forward for maximum stability. A comfortable neck pillow is included as standard.
Product number: 372
Material: Solid birch. Upholstered seat.
Surface treatment: Clear water-based lacquer. Solvent-based lacquer with one of our standard colours. We can also offer surface treatment in customer-specific colours.
Optional extras: Upholstered seat and backrest. Removable covers including waterproof PUL fabric lining in the seat. Upholstered seat and backrest. Removable fabric covers for seat and backrest including waterproof PUL fabric lining. PUL is a hospital-grade fabric. Imitation leather. Loose cushion, 42x30 cm. Lower back cushion, 50x50 cm, with tape for attaching it around the laths. Extra seat cover. Seperate extraseat with handle, 5 cm.
Easy chair in solid birch
Article number: 372
Formgivare: Bo Armstrong
Size
Width: 66 cm
Height: 114 cm
Depth: 70 cm
Ha: 66 cm
Sh: 46 cm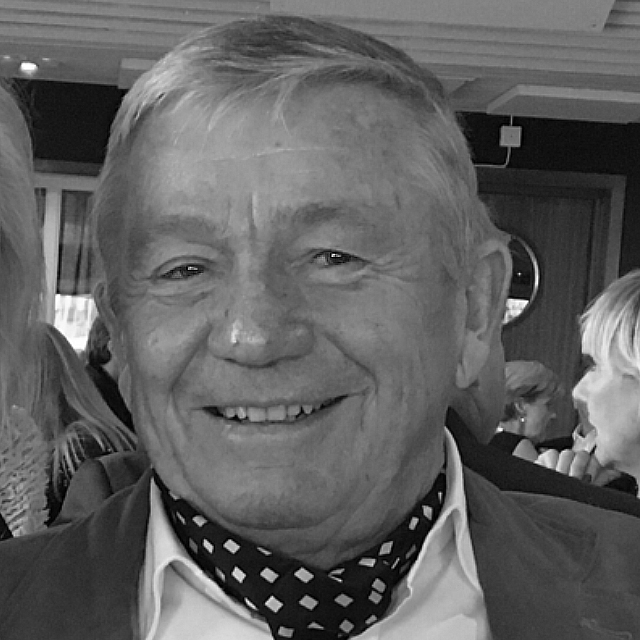 Bo Armstrong
Bo Armstrong trained as an architect and is from Gothenburg, Sweden. Bo has worked with industrial design all his working life. He is particularly interested in designing furniture for public rooms, especially in wood. Read more